The field of Anti-Racism is constantly changing, with new terminology being created every year as more stories of how racism affects individuals and communities. Race hasn't existed for forever, its inception coincides with the creation of modern colonialism and the Trans-Atlantic Slave Trade. This was a period of cultural and physical genocide of millions of Africans, with race being created to rationalize this inhumane treatment. The resulting effects on Black, Indigenous and People of Colour communities have translated into sociological, psychological and biological differences. These differences and discrimination still occur today as they are bound to the constitutions of countries worldwide, but are continually being challenged as individuals increasingly discuss what has happened and continues to happen to those of Black, Indigenous and People of Colour communities.
In this webinar, we explore the origins and notions of racism as they connect to colonialism and Black Histories in Canada, what Anti-Racism is as a concept, how it is a continually process for all individuals to commit to, and the key terminology that is important to understand, and how Islamophobia is connected to this.
In the sections below we have provided additional resources to support our live event and to increase the capacity of youth to engage in Anti-Racism conversations . If you would like to continue discussing the themes for this unit, we invite you to join our Facebook group – A safe space where you can ask questions, share information and seek support. 
ANTI-RACISM AMBASSADOR FEATURE
Lesson plans and easy to follow discussion guides to provide further instruction on what anti-racism is, and racism in multiple aspects of life.
Youth challenges can be done on an individual basis and will help youth participants use the knowledge they have gained through the speakers presentations to become ambassadors for anti-racism in their communities. 
News Narratives
Share a news headline/article or even a picture of a school book page and re-write it from a different perspective.
You can do so in our Facebook Group, or publicly. If you post publicly, don't forget to tag us @ExperiencesCanada and use the hashtag #antiracismconversations so we can share!
A key objective for this series is to amplify the message and voices of the Black Lives Matter Movement and Anti-Racism Activists in Canada and raise greater awareness for the work of these organizations.  
Canadian Federation of Students - Anti Racism Toolkit
This guide is to help students build resources and fight against racism on specifically their campuses. Your organizing teams will meet to organize, discuss and refute white- supremacy, racism, xenophobia, Islamophobia, colourism both in their interpersonal, collective and systemic forms.
Voices into Action - Home
Voices into Action is an online resource providing students with valuable information on issues regarding human rights, prejudice, and hatred. This program was designed by curriculum experts and utilizes a wide variety of media. Compelling content and 36 short original videos present the history of …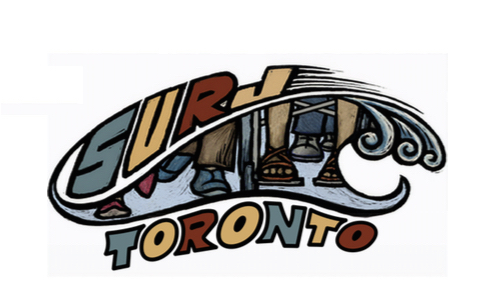 Education & Resources — SURJ Toronto
SURJ Toronto is committed to community organization, education, and mobilization as part of a multiracial majority to undermine white supremacy and white supremacist institutions. Our aim is to bring more white people into action for racial justice and decolonization work led by Black, In…
Continue the Conversation
Join us next week as we continue the conversation with the next webinar in our series – Justice and Security
We also invite you to join our Facebook group – A safe space where you can ask questions, share information and seek support.