In this concluding participant exclusive session, individuals, parents and educators 14-30 eager to take the next step in becoming stronger allies and advocates for change will hear from individuals and groups who work on building connections between and with BIPOC communities. Participants will then have the opportunity to discuss different scenarios that occur in our everyday lives to effectively learn how to become allies using the suggestions from our Allyship specific speakers and those featured on previous weeks discussions. 
In the sections below we have provided additional resources to support our live event and to increase the capacity of youth to engage in Anti-Racism conversations . If you would like to continue discussing the themes for this unit, we invite you to join our Facebook group – A safe space where you can ask questions, share information and seek support. 
Closed captions will be available here in the days following
ANTI-RACISM AMBASSADOR FEATURE
Bethany Bair
Hi! My name is Bethany Bair and I reside in Brampton, Ontario; which is on the Treaty Lands and Territory of the Mississaugas of the Credit. My background is Jamaican but I grew up in Canada my whole life! Currently, I am studying Linguistics and minoring in the arts, media, performance and design program at York University.
I am passionate about civil rights such as: gender equality, Indigenous rights and the African diaspora. Not only this, but I aim to receive a masters in Speech Pathology and do research on the origins of the African diaspora dialects! From teaching preschool, coaching various sports such as soccer and flag-football, and creating, then facilitating programs for the city; I have experience working with children and the youth.
Lesson plans and easy to follow discussion guides to provide further instruction on what anti-racism is, and racism in multiple aspects of life.
Youth challenges can be done on an individual basis and will help youth participants use the knowledge they have gained through the speakers presentations to become ambassadors for anti-racism in their communities. 
Amplify BIPOC Voices
Audit your social media feed (who do you follow, what have you posted?). Follow the accounts suggested in the next slide to diversify your feed, and share their content. 
OR (or in addition) listen to one of the BIPOC-hosted podcasts suggested in the slides.
Repost, share to your stories, or take a screenshot and share in our Facebook Group. If you post publicly, don't forget to tag us @ExperiencesCanada and use the hashtag #antiracismconversations so we can share too!
A key objective for this series is to amplify the message and voices of the Black Lives Matter Movement and Anti-Racism Activists in Canada and raise greater awareness for the work of these organizations.  
#makeitawkward | Jesse Lipscombe | TEDxUAlberta
Jesse Lipscombe was filming a commercial when he was confronted with profane racial slurs. In this compelling talk, Jesse shares how to "make it awkward" the next time you need to confront offensive speech. Jesse Lipscombe is a self-proclaimed, professional passion follower. As a film and televisi…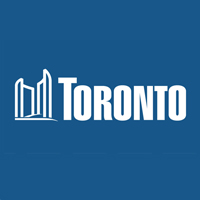 Confronting Anti-Black Racism
An online tool is available to help those with a police record to better navigate the job seeking process. Learn how to proactively and transparently disclose a police record to a potential employer. The City's Confronting Anti-Black Racism unit (CABR) is responsible for rolling out the Toronto Acti…
Think about your privileges and talents and figure out a way to put them to work! Get creative! Here are some suggestions to get you started:
We also invite you to join our Facebook group – A safe space where you can ask questions, share information and seek support.